SOLUTIONS
Accelerate your growth with real-time insights
Get an unmatched advantage with a 360 systematic information monitoring: understand new opportunities, predict trends and prevent threats with speed and efficiency.
Support decision-making with real-time insights
Accelerate business impact of intelligence with solutions designed to increase company competitiveness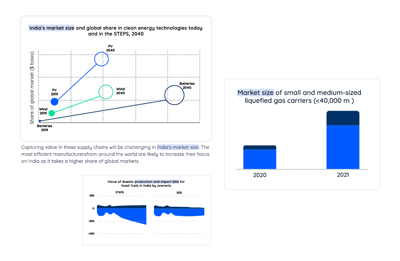 Track Markets Developments
Follow market trends, compare market size and forecast, and get the latest analysis from 100,000 industry sources tracked in real time.
Monitor your competitive environment 24-7
Decrypt company strategies (product launch, expansion plan, new partnerships, M&A … ) from 100 Million news, company filings, government records and analyst reports.
Spot business opportunities before anyone else
Track global infrastructure development opportunities and CAPEX projects from 50 Million data points in 20 verticals (Energy, Construction, Transportation, Utilities etc.)
Follow technology developments
Be aware of emerging technologies in your industry with AI trained to track new start-ups, VC funding, tech partnerships, M&A, innovation etc…
Want to monitor your market and competitive ecosystem in real-time?