See how ReportLinker's AI-driven Market Intelligence Platform provides all the market insights you need to build a sector profile, track its evolution, and evaluate its future.
What has been the impact of COVID-19 on tourism in South Africa?
Where do foreign tourists visiting South Africa come from?
How will the country's vaccination rollout affect recovery in 2021/2022?
What does the future hold for South African tourism?
South Africa is heavily dependent on tourism. Over ten million tourists visited South Africa in 2018, boosting the country's struggling economy by approximately USD18.3 billion. Generating employment opportunities across the country, tourism directly provides the livelihood of over 740,000 men, women, and youths while indirectly affecting another 1.5 million. In many remote and rural areas, tourism is the only form of employment available.
With COVID-19 creating an unprecedented crisis, interested stakeholders need reliable intelligence concerning the current economic situation and longer-term recovery plans.
Segmenting and sizing your target market
ReportLinker enables you to evaluate the size of the target market using the sector's leading indicators. In the case of tourism in South Africa, these indicators include tourist:
Arrivals (how many tourists visited South Africa within a specified time frame)
Origin (what countries did the tourists come from)
Profile (what are the demographics of the visitors)
Spend (to calculate the size of the market in terms of South African Rands or US Dollars)
By choosing Travel And Tourism under the Services section, you can also identify the developing markets for South Africa tourism. The information available includes regions visited and the key attractions in those areas, including beaches, safari, wine tasting, and other activities.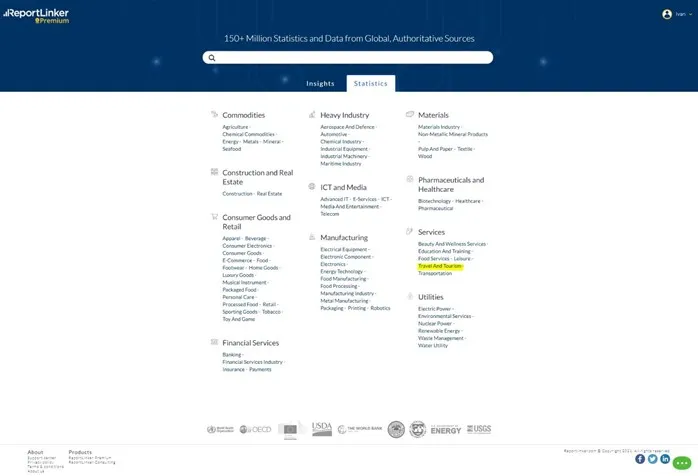 Figure 1. ReportLinker's sector-based statistics page
The Travel And Tourism section provides a list of the leading indicators for each sub-sector, covering arrivals (local and international), consumption, employment, expenditure, revenue, and sales.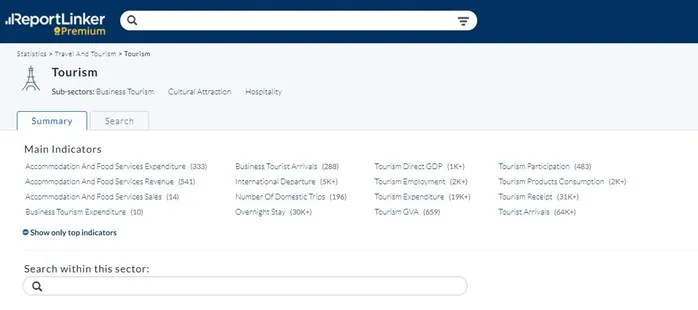 Figure 2. The Main Indicators available under Travel And Tourism/Tourism
Easy to use, advanced AI-driven search capabilities allow you to drill down and find all of the reports related to tourism in South Africa. For example, searching for "South Africa" in the Tourism section provides historical statistics and critical insights related to travel patterns.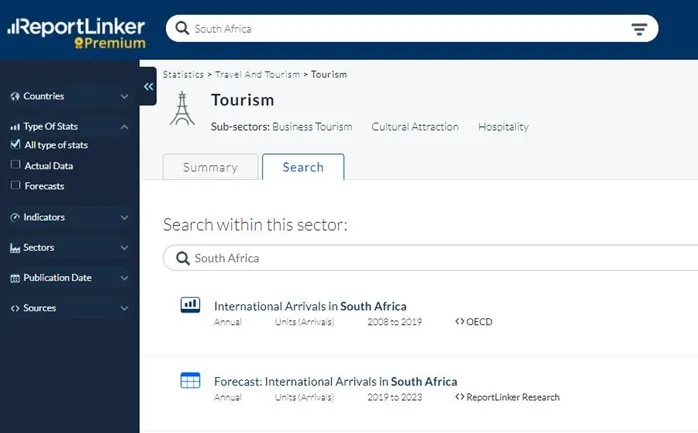 Figure 3. Stats pertaining to South African tourism
These stats include the historical spending habits of both local and foreign tourists visiting South Africa, enabling you to evaluate the level of dependence on visitors from abroad by answering the following questions:
To what extent is South Africa tourism dependent on international tourism?
Can local tourism compensate for the lack of foreign visitors due to COVID-19?
As shown in Figure 4, the data includes AI-driven updates related to the COVID-19 pandemic, taking into account the pandemic's global impact on travel patterns.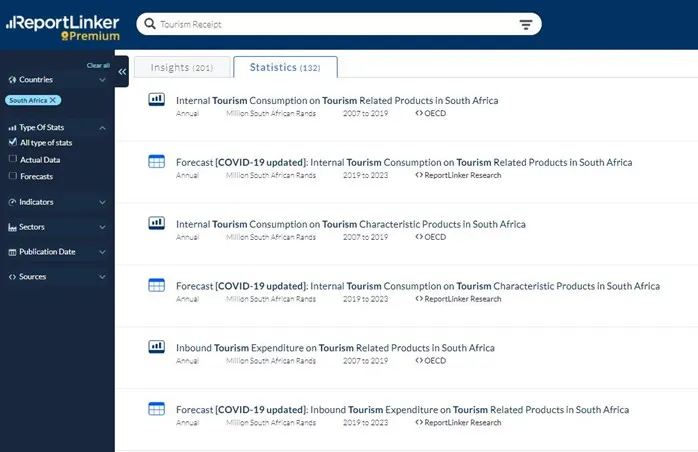 Figure 4. Historic and forecast tourist spend in South Africa.
Leveraging Smart Insight—ReportLinker's "smart search" capabilities
Rather than downloading and reading each document, ReportLinker delivers key insights gleaned via our industry-leading "smart search" capabilities utilizing NLP (Natural Language Processing).
Choosing Insights on the search page (see Figure 4) provides a list of resources concerning tourist arrivals. Clicking on any report title displays the report with critical information automatically highlighted based on the indicators and search criteria selected, as seen in Figure 5.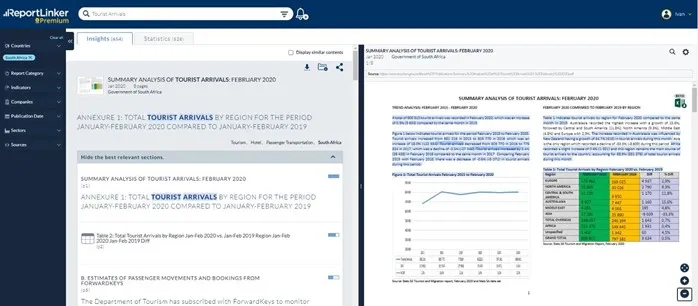 Figure 5. Report with highlighted text based on ReportLinker's NLP-based "smart search" capabilities.
Once you've identified the information pertinent to our market analysis, ReportLinker provides four options:
Download the report
Add a link to a ReportLinker folder for future referral
Share the report via email
Export the data tables to Microsoft Excel
In this instance, the report reveals that in February 2020, the majority (69%) of arriving tourists came from other countries in Africa, followed by Europe and North America. Additional information contained within the report allows us to see arrivals broken down by country.
Gleaning additional insights using ReportLinker's AI-based forecasts
Now that you have a clear view of the pre-COVID-19 tourist landscape in South Africa, you're better positioned to evaluate the pandemic's impact on tourism in the country. Based on a proven forecast methodology considering historical data, sector knowledge, and recent trends, ReportLinker provides exclusive forecasts for each sector, with regular updates as the pandemic evolves, new strains identified, and vaccination programs rolled out.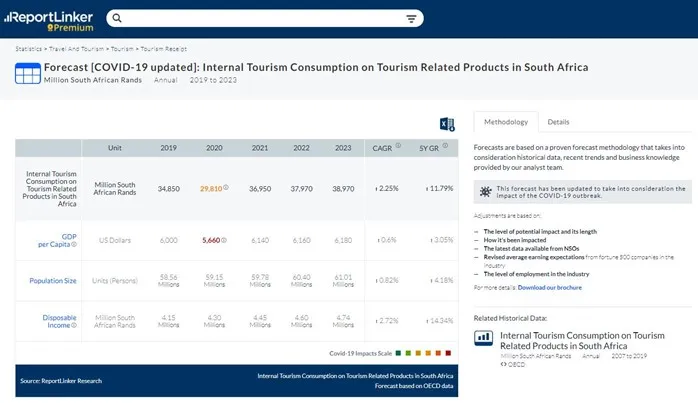 Figure 6. The impact of COVID-19 on South Africa's tourism sector
Revisiting our list of resources found on the Tourist Receipt page for South Africa (see Figure 4), you're can find the forecast showing the impact of COVID-19 on the tourism industry in South Africa (see Figure 6). Based on the color-coded Covid-19 Impact Scale, the significant effect of COVID-19 based on local tourism expenditure on the country's GDP becomes apparent.
Utilizing NLP sector tags to gain deeper insights
Now that you understand the impact of the pandemic on the country, ReportLinker allows you to comprehend the implications of both COVID-19 and vaccination by sector with a view to understanding:
The status of COVID-19 vaccinations in both South Africa and the countries from which foreign tourists visit
The impact of vaccination on tourism recovery with different scenarios based on vaccination rollout
Using NLP sector tags, ReportLinker automatically selects the most relevant information sources based on topic and sector. For this use case, the only information required is vaccines or vaccinations related to the travel and tourism sector.
Figure 7 displays one of the critical information sources related to the impact of COVID-19 vaccinations on the travel sector. It's as easy as searching for "vaccine" using the search box at the top of the page and then filtering the list by choosing "Travel" as the desired Sector.

Figure 7. Resources related to vaccines in the travel sector
ReportLinker's Insights tab displays the document alongside the list of resources with relevant sections highlighted. This feature enables you to quickly preview, save, and share indepth research according to your chosen topic with economic recovery forecasts based on different vaccination scenarios spanning applicable regions.
Thanks to Reportlinker, you were able to rapidly identify key insights and get forecasts to anticipate your smartest next move. ReportLinker is the fastest, easiest way to find answers to your questions based on a vast pool of information sources and AI-based search tools.