Leveraging complex machine learning algorithms, ReportLinker provides answers to the following questions and gives market insights on the overall industry, geographical trends, and new luxury product launches.
What has been the impact of COVID-19 within each sector of the industry?
How has the sector rebounded during the first quarter of 2021?
What trends are expected in the post-pandemic era?
Over 40% of all luxury goods are made in Italy, but when COVID-19 hit the country hard and fast in February/March 2020, all Italian factories—including small, family façonniers—were immediately shut down.[1] As the virus spread, governments mandated lockdowns, and international travel came to an abrupt halt, sales of luxury items fell by as much as 70%.
Fueling recovery of the luxury goods industry
According to McKinsey & Company's Jumpstarting the recovery—Navigating the return across industries, "the pandemic has certainly shaken some of the foundational aspects of the luxury industry—and some of these changes could be permanent."1 In the section, A perspective for the luxury-goods industry during—and after—coronavirus, the authors note that 20—30% of luxury goods are acquired by buyers outside of their country of residence. Benefitting from lower prices in Europe and a "sense of authenticity and excitement" that comes with overseas travel, Chinese consumers took more than 150 million trips abroad in 2018, accounting for over half of China's luxury spend.
United Overseas Bank (UOB) predicts that as "COVID-19 restrictions gradually ease, travel and consumer spending will take off, boosting earnings for companies and supporting a faster recovery."
However, with lockdowns still in place and slow vaccination rollouts, recovery of the travel industry may be slower than expected. Anticipating "only a gradual ramp-up" in international travel during 2021, McKinsey recommends that brands pivot by focusing on home-grown markets, "creating tailored local experiences, strengthening their digital and omnichannel offerings, and engaging more deeply with consumers in tier-two and -three cities."
Nevertheless, analysts predict a substantial recovery for luxury goods over time. McKinsey states that "with careful planning and deft execution, the luxury goods sector can successfully weather the crisis and emerge even stronger." Regarding changes in Chinese buying trends, the EU SME Centre predicts that "it is still possible for the luxury goods industry to grow in China, as some brands have demonstrated by already making changes to their offerings that cater to the new trends and values of progressive, modern, and diverse Chinese consumers."
Identifying the impact of COVID-19 in your luxury goods sector
With luxury goods covering a wide variety of sectors and markets, it's essential to find and analyze specific information related to your business. Using various sectors as examples, we'll show you how ReportLinker's advanced analytics capabilities allow you to discover the insights you need to map out your post-pandemic recovery plan.
After logging on to ReportLinker and clicking on the Statistics tab, you can navigate from Consumer Goods and Retail down to Jewelry Production (Luxury Goods 🡪 Hard Luxury 🡪 Jewelry). Filtering by country enables you to select reports related to a specific region—in this case, the European Union.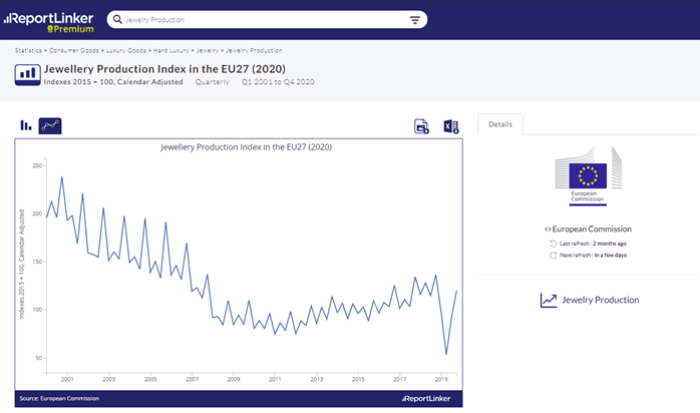 Figure 1. ReportLinker Analytics tracks jewelry production over time
As indicated in Figure 1, jewelry production in the European Union experienced a significant drop in Q1 2020. At the same time, however, a strong recovery is expected to be reported for the following three quarters. Clicking on any point within the graph allows you to see each quarter's actual or expected figures.
Drilling down for detailed company information
Utilizing ReportLinker's Smart Insights feature provides access to detailed information on specific companies via their annual reports. Figure 2 displays Chow Tai Fook Jewellery Group Limited's 2020 annual report, while Figure 3 shows the 2020 report for Kering, a French-based multinational corporation specializing in luxury goods under the Bottega Veneta, Gucci, and Yves Saint Laurent brands.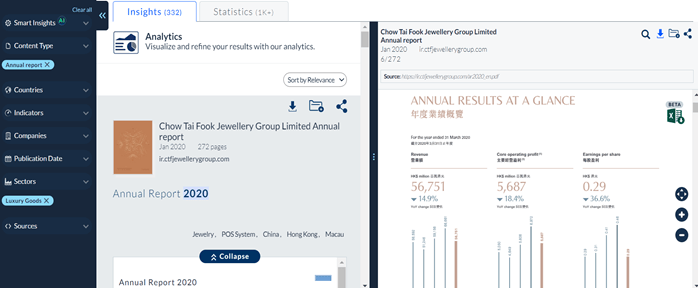 Figure 2. Using ReportLinker's Smart Insights capabilities to drill down

Figure 3. Kering's 2020 annual report
Analyzing post-pandemic recovery for luxury brands
ReportLinker's Smart Insights feature utilizing Natural Language Processing (NLP) capabilities also allows you to find the latest released financial performance information for a company, indicating how well they're weathering the pandemic and their potential for recovery. Highlighting how some luxury brands are thriving despite the COVID-19 pandemic, Figure 4 identifies recent news reports on the annual results for Christian Dior in South Korea, while Figure 5 highlights Kering's positive outlook fueled by Gucci's rebound beyond pre-pandemic revenue.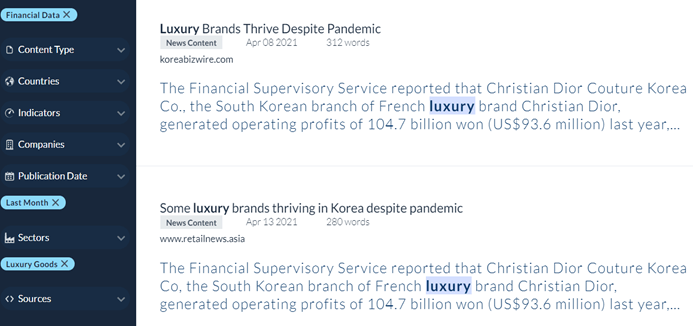 Figure 4. The latest financial information for Christian Dior in South Korea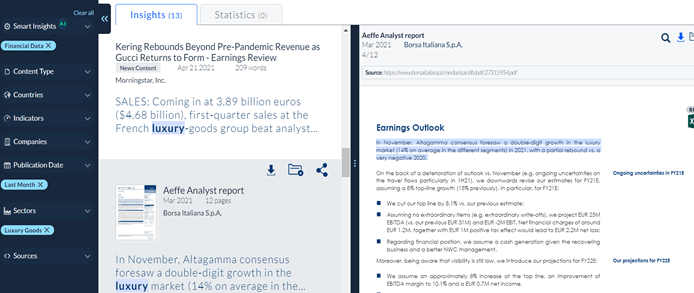 Figure 5. Kering's first-quarter sales figures beat analyst expectations
Based on the information available, it appears that the luxury goods sector is quickly rebounding to a level higher than pre-pandemic.
Identifying potential markets and methods for expansion
Using ReportLinker's Smart Insights features allow us to detect the latest trends in the market, while sophisticated analytics provide insights into geographies where the luxury segment of the consumer goods market is expanding. Based on the latest market trends, Figure 6 indicates that the USA represents the most significant potential for growth as pent-up consumer demand drives buyers to shop for luxury items, followed by China, France, Italy, and India.

Figure 6. Market trends indicate geographies with the most significant potential for growth
ReportLinker's AI capabilities also enable us to see what brands are doing and how they're pivoting to drive growth in the post-pandemic era. Figure 7 indicates that Mercedes-Benz is mentioned more in the press than any other company when it comes to product launches in Q1 2021, followed by Farfetch, Gucci, Audi, and Hyundai, while Figure 8 highlights how luxury brands are launching digital platforms to reach consumers and drive revenue growth.

Figure 7. Companies with the most news references to product launches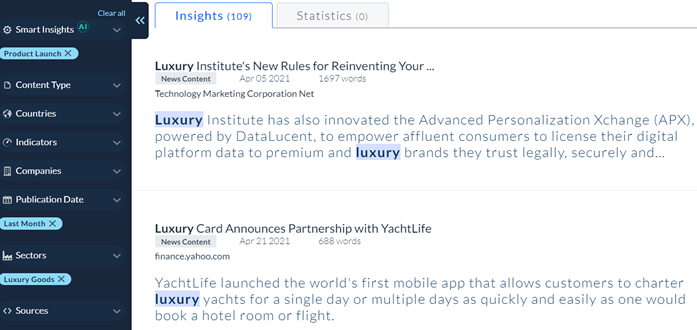 Figure 8. Luxury brands are using digital platforms to reach consumers and drive revenue growth
The bottom line
The luxury goods market took a significant hit when the COVID-19 pandemic erupted but has rebounded beyond analyst expectations. Despite travel bans still being in place for the foreseeable future, brands are driving growth by reaching out to local markets and using digital platforms and innovative incentives to engage and convert.
Pooling vast amounts of information and intelligent, AI-based search tools, ReportLinker delivers up-to-date, indepth insights for better, more-informed decision making.